Mardi 10/12/19 à 12:15 par Firebrand
Cette version de MAME pour Linux a été mis à jour avec les sources de MAME v0.216.
Lundi 09/12/19 à 18:43 par Firebrand
Une nouvelle version de ce fichier informatif pour MAME a été publiée. Les modifications ne sont pas connues.
GameEx et GameEx Arcade Edition v16.09
Lundi 09/12/19 à 18:40 par Firebrand
Ces 2 frontends ont été mis à jour. Et miracle, on sait ce qui change cette fois:
- Default theme images have been upscaled and quality has improved.

Emu Loader v8.8.3 (version complète)
Lundi 09/12/19 à 18:37 par Firebrand
Ce forntend multi-systèmes a été mis à jour. Voici la liste des améliorations:
Last build of the year, more bug fixes and some minor tweaks.
Added night mode colors for MAMu_ Icons Manager. Updated MAME Settings screen to support MAME v0.216.

Fixed
- Wrong "Panels Colors" settings at startup, "Title Font/Shadow", "Title 2 Font/Shadow", "Text Font/Shadow" ("Night Mode" page, Preferences screen)
- Wrong "Search Games Panel Colors" settings at startup, "Filter Font/Shadow" ("Night Mode" page, Preferences screen)

Changed
- Modified the scope of "Ignore Exit Code 1: Invalid Function" setting to support all console/computer emulators
*"KEGA Fusion" is no longer the only emulator returning exit code of "one" on exit
*this error might be related to a missing and/or incompatible plugin or badly configured emulator
*even when nothing is wrong, the emulator might give you "code 1" as an exit code :(
NOTE: this exit code is caused by the emulators, not the frontend
- Updates to "Cleanse" feature in "Favorites Manager" screen
*a list of all entries to be removed from the favorite profile is shown for review
*you can remove entries from that list so they are not deleted from the profile .ini
*there's no way to show titles, only game names and/or filenames and the system they belong to

Added
- Requested setting "Add Leading Zero to Version Info Column (MAME)" so you can have "0.200" text in the version info column instead of ".200"
- Multiple paths support for MAME preview images
*MAME and HBMAME only
*all image categories are supported: snaps, titles, covers, flyers, etc...
*you can have define as many image directories you want
*MAME softlist .zip files don't have to be in the same place as the arcade .zip files anymore, you can have "snap.zip" in one folder and "snap_sl.zip" in another
- Support for MAME .201
*vgmplay software list is now correctly detected and sets are correctly loaded by the frontend
*new filter to hide vgmplay softlist entries from the games list: "Hide Video Game Music Files" ("Arcade Misc Filter" tool bar button)

Lundi 09/12/19 à 18:32 par Firebrand
La dernière version de WinUAE est déjà disponible en français grâce à Tradu-France.
Lundi 09/12/19 à 18:30 par Firebrand
Une nouvelle beta de cet émulateur Amiga a été publiée. Deux modifications sont à signaler:
- Output DMA debugger output to log file with "vl" command.
- Fixed b6 horizontal bitplane buffer size check. (for example superhires wasn't fully visible)

Lundi 09/12/19 à 18:28 par Firebrand
Ce port de Final Burn Alpha pour Nintendo Switch a été mis à jour. Les améliorations sont les suivantes:
- add screenscraper custom gamelist.xml support (help fixing database errors here)
- add screenshot support (put png files in "roms/media/mixrbv2")
- add video snaps support (put mp4 files in "roms/media/video")
- add lots of game filtering options
- improve game list scrolling
- better favorites handling implementation
- fix audio frequency option not applied
- use unibios 3.3 instead 3.1 by default for NeoGeo
- update title image (pFBNEO, thanks to MarbleMad from screenscraper)
- disable console support, will be back later
- update fbneo (Dec 3, 2019)
- switch: fix for firmware 9.x
- linux: add proper linux (ubuntu x64) support (set roms path in config.cfg)
- windows: add proper windows (x64) support (set roms path in config.cfg)
- update build instructions
- lot of untracked changes....
Samedi 07/12/19 à 12:57 par Firebrand
La dernière beta de WinUAE a été traduite en français par l'équipe de Tradu-France.
Le sondage de décembre 2019
Mardi 03/12/19 à 14:32 par Firebrand
L'année 2019 touche à sa fin et on se console du froid à coup de vin chaud, c'est de saison!

Rien de tel que 2 - 3 verres de cette boisson ravigotante pour analyser les sondages (hips...):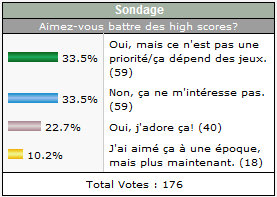 Les scores font de la résistance! C'était pourtant mal parti pour eux au départ avec une majorité nette de votants qui ne s'y intéressait pas puis une remonté des amateurs non hardcore qui vient se placer à part égale. Les hardcores font également un bon score (si j'ose dire).


Noël approchant à grand pas, le sondage va traditionnellement porter sur cet événement.Nous sommes sur un site d'amateurs de jeux-vidéo, ce sondage s'adressera donc à eux: que préférez-vous pour Noël? Du matériel récent pour jouer aux nouveaux jeux et rester à la page, ou du matériel rétro pour consolider votre collection et revivre les sensations d'antan?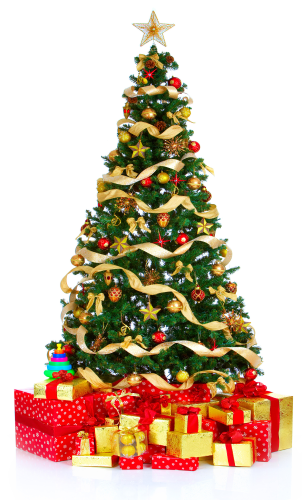 Les réjouissances sont là.



Vous pouvez venir défendre votre avis sur notre forum!
Messinfo.dat v0.216 (11.33)
Mardi 03/12/19 à 13:30 par Firebrand
Ce fichier informatif pour MAME qui boucle habituellement la série de mises à jour d'AntoPISA a eu droit à une nouvelle version:
- 11.33 02/12/2019: Aligned files to 0.216 version.
Mardi 03/12/19 à 13:27 par Firebrand
Une nouvelle beta de cet émulateur Amiga qu'on ne présente plus a été publiée. Les améliorations sont les suivantes:
- DMA debugger SPRxPOS/SPRxCTL and SPRxDATA/SPRxDATB was swapped.
- Lagless vsync: use raster line polling if Windows 7. D3DKMTWaitForVerticalBlankEvent() (still) seems to work badly in Windoes 7 (b5).
- PCMCIA overrode any Z2 boards at 0x600000-0x9fffff range. Any Z2 board conflict will now disable PCMCIA. (This is not really what happens in real world but you can't easily have multiple Z2 boards in A600 or A1200 either in real world. It can get confusing if you change Z2 boards and suddenly one or both boards simply stop working.)
- Added limits to internal horizontal bitplane rendering, in some situations (high AGA fetch mode, high resolution and/or subpixel mode) it overflowed to next line.
- Added support for AccessX 2000 IDE controller. Same ROM contents, different ROM address/data line "scrambling" than used in 500 variant.
- 68010 CLR.B caused address error. (CPU tester previous beta updates missed size check..)
- CPU tester updates, more bus error and address error special cases (branch instruction jumping to bus error address - 2 etc) checked and correctly emulated. Trace is also now much better supported.

Fichiers additionnels pour MAME v0.216, 2ème partie
Dimanche 01/12/19 à 13:49 par Firebrand
Voici un pot-pourri des derniers fichiers additionnels pour MAME v0.216 qui viennent de sortir:
Languages.ini v0.216 (1.05):
- 2019/11/30 1.05: Added 0.216 sets.

Highscore.dat (unofficial) 01/12/2019:
- Quite a lot of additions this time around

NPlayers.ini v0.216:
-MusicLovr notifies that QMC2 and Negatron frontends support Multiplayer.ini. In QMC2, go to "Options" > "Front End" > "Files / Directories", check "Use Category.ini" and enter the path to Multiplayer.ini.

Series.ini v0.216:
- Items RENAMED (5): (berzerk) to (berzerka), (berzerk1) to (berzerkb), (jojo) to (jojou), (jojor1) to (jojour1) and (jojor2) to (jojour2).
- Series RENAMED (1): (Cosmic Monsters) to (Cosmic).
- Series UPDATED (6): Berzerk, Cosmic, Fantasy Zone, Fatal Fury, JoJo's Bizarre Adventure and Operation Wolf.

Unofficial Catlist/Catver v0.216:
- 2019/11/30: Aligned files to MAME 0.216.
GameEx et GameEx Arcade Edition v16.07
Dimanche 01/12/19 à 13:33 par Firebrand
De nouvelles versions de ces frontends multi-systèmes ont été publiées. Toujours aucune information sur les changements.
My Nes v7.7.7273 (32-bit)
Dimanche 01/12/19 à 13:29 par Firebrand
Cet émulateur NES a été mis à jour. Une seule amélioration est à signaler:
- Fixed: palette emphasis and grayscale emulation.

Fichiers additionnels pour MAME v0.216
Samedi 30/11/19 à 13:18 par Firebrand
AntoPISA continue la mise à jour de ses fichiers additionnels avec 2 nouvelles versions pour MAME v0.216.
Command.dat v0.216 (1.01)
Vendredi 29/11/19 à 13:30 par Firebrand
Ce fichier vous permettant de voir les commandes des jeux d'arcade (principalement les coups spéciaux des jeux de combat) a été mis à jour. Les modifications sont les suivantes:
- 1.01 0.216 28/11/2019: Thanks to Fabricio2012 60 items have been added and others are fixed.

Notes from Fabricio:
- Added Street Fighter Zero CPS Changer codes and differences.
- Added 1943: The Battle of Midway, 19XX: The War Against Destiny, Aero Fighters Special, Armored Warriors, Blazing Star, Cruis'n USA, Cruis'n World, The King of Fighters '98: Ultimate Match - HERO, Raiden Fighters 2: Operation Hell Dive, Raiden Fighters Jet, Strikers 1945 III, Strikers 1945 Plus.
- Change character view order to match the order of show up in character select screen and/or degree of importance on game.
- Change some moves that can be continued by other moves.
- Changes in 3-D games (String Moves).
- Changes in "Controls" layout.
- Changes in games with combo list system.
- Corrected some minor things from the old file.
- Fixed X-Men: Children of the Atom.
- Revised Virtua Fighter.
- Unified the Kaiser Knuckle and Dan-Ku-Ga. Dan-Ku-Ga set is a Update/Prototype with a few minor changes. Don't worry, theses changes are been noted on command list.
Jeudi 28/11/19 à 15:22 par Firebrand
Ce fichier informatif pour MAME a été mis à jour à l'occasion de la sortie de MAME v0.216.
Versions 32-bit des builds de MAME v0.216
Jeudi 28/11/19 à 15:21 par Firebrand
Elles ne sont pas toutes là (manquent MESS et HBMAMEUI), mais grâce à AntoPISA et Retro Danuart des versions 32-bit non officielles sont apparues pour les différents builds de MAME.
Jeudi 28/11/19 à 15:07 par Firebrand
Une nouvelle version de ce build de MAME prévu pour être utilisé avec le frontend Negatron a été publiée et intègre les nouveautés de MAME v0.216.
Jeudi 28/11/19 à 15:04 par Firebrand
Cette version de MAME pour MacOS a été mis à jour avec les sources de MAME v0.216
Mercredi 27/11/19 à 13:57 par Firebrand
Cet émulateur multi-systèmes avait été laissé pour mort par son auteur, mais voici qu'il renait de ses cendres en version 64-bit. Les améliorations sont les suivantes:
v0.90.2:
- Fixed: It calls itself Raine32 instead of Raine64 (raine.h only, I keep the config file raine32-sdl.cfg for compatibility).
- Fixed: The Q-sound logo is corrupted (Alien vs Predator). It was a bug in the video C functions, I didn't have a lot of opportunities to test them, so it could affect a lot of games actually, all sprites which are not 16x16 and which use flip (x or y) are affected.
- Fixed: MS pacman (6 maps) is buggy - the 2nd screen is corrupt and you die at the start of the level. 2 things here, the buggy look of the level is the way it is, the most annoying point in my opinion are the invisible super pills, the ones that normally blink, here they show at the start of the level, then disappear but are still there... Also the moving bonuses can pass through walls sometimes ! Maybe I shouldn't have kept this one, but I was curious... it's playable anyway.
And your crash seems to happen only in windows, it's a read outside the rom limits, but I wonder how windows does its allocations, normally such a read should land in the gfx zone and so return a value without crashing anything, that's what happens in linux. Go figure... anyway it's fixed too, this kind of read affect mspacman and its clones, plus pacman25 (from the comments about it).

v0.90.1:
- just got an idea of a perl script which helped me to find about 25 games broken with musashi and easily fixable, so updated the binary with this, and here is 0.90.1 (don't expect any other update this fast !)

v0.90.0:
- The big news except the new cpu emulators is the support for internet archive roms with curl, which means raine will try to download a rom from internet archive if it's not available on disk. A lot of things are missing, it's not done for collectors who want everything, but it's much better than the very few roms which are really free (f3demo and f2demo, that's all ?). Here you have all the neogeo roms, some cps roms, and a few roms like 64street.
- drivers updates :
*pbobble2 becomes pbobble2o, and add pbobble2 v2.30 (I didn't see any improvement to this one and I even wonder if it's really a newer version).
*bubsymph & bubsymphu disappear and are replaced by the region switch for bublbob2 which is much nicer for me. Also :
the old bublbob2 which was version 2.50 becomes bublbob2o
*add the new v2.60 as bublbob2
*add the prototype as bublbob2p (it's an interesting prototype for once, it's like bublbobl but with the 68020 features).
*The pixel layer emulation is redone because of this game in taito f3, you get better colors, and some experimental strange line scroll effect, afaik it's only visible in the buble boble 2 prototype, the values are strange I should look into it some more later.
*syvalion was fixed, its mouse control was broken, making it almost unplayable
*more cpu power to arkanoid2, just to make it more fun when the screen is covered with balls... !
*prevent rodland & megablast to crash when loaded
*There was a fix for garou in neocd which was reverted because it was creating to many problems elsewhere. Problem is I lost the details of the garou bug (and the savegame), so I tried a few things, for me it works but I can't be sure.
- hiscore.dat : the new mame format is also supported (but the old one too, and at the same time !), and it tries to detect when its area is cleared (after a reset or service mode for example, and can survive it now).
- Planned : I might try to switch to sdl2 for windows users and their fullscreen problem, but sdl2 is not an evolution of sdl1.2, it's more a new lib which happens to have a very few things in common with sdl1.2. Which means that if I add support for that, it will be like a revolution, I'll have to get rid of a lot of things and eventually re-add them later differently. So it will be a big mess. For now no promise.